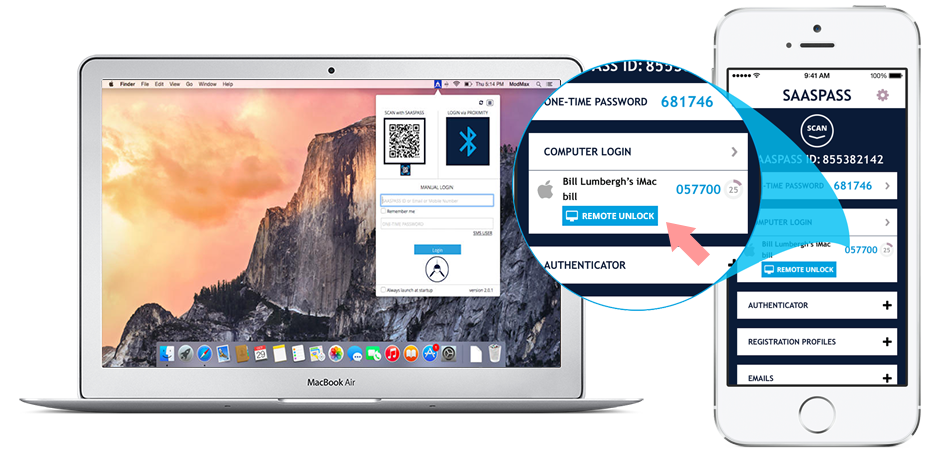 SAASPASS two-factor authentication secures Mac OS X computers. Two-factor authentication for Apple desktops and mobile products is available with the SAASPASS two-factor authentication app.
Download the SAASPASS Computer Connector to securely unlock your computer. The SAASPASS Computer Connector works on Apple Macs that support Mavericks.
SAASPASS Proximity is currently available for all operating systems and hardware that support BLE (Bluetooth Low Energy) technologies. The computer connector also supports Scan Barcode, Remote Login and one-time passwords to unlock your computer.
SAASPASS works with all new Macs
2011 MacBook Air or newer
2012 MacBook Pro or newer
2012 iMac or newer
2011 Mac mini or newer
2013 Mac Pro
DOWNLOAD MAC COMPUTER CONNECTOR *
HOW TO INSTALL MAC COMPUTER CONNECTOR
* If your Mac OS X is encrypted by "FileVault" install our patch before installing the Mac Connector.