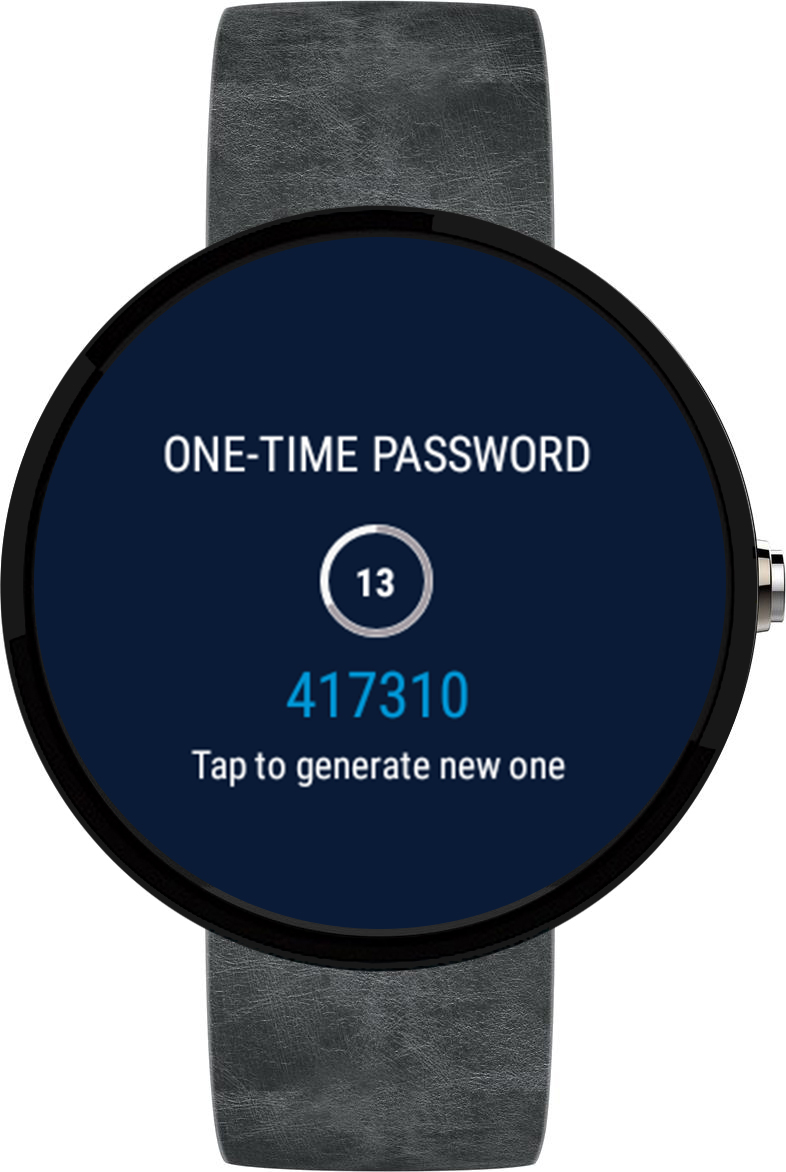 The SAASPASS app on the Android Wear Smartwatch lets you unlock your Windows PCs and log into websites with strong two-factor authentication that uses an ephemeral randomly generated dynamic passcode without any manual input. It sends your ephemeral randomly generated dynamic passwords over an encrypted layer. Randomly generated passcodes cannot be used for replay attacks as they are constantly changing.
Two-Factor Authentication on the Android Wear Smartwatch
The SAASPASS app on the Android Wear Smartwatch is the strongest form of two-factor authentication and security possible with the most ease-of-use and convenience as it uses a ephemeral randomly generated dynamic number that cannot be used again unlike static passwords and credentials. Man-in-the-Middle and Replay attacks are useless because the unlocking key to your computer and websites are ever-changing.
Company-issued Computers
The SAASPASS app even works with company-issued Windows PCs and can be integrated even with Active Directory. The company admin can control secure access and log into corporate computers as well and prevent unauthorized entry, mitigating against stolen credentials and the reuse of hijacked and stolen passwords, with the convenience and ease-of-use of the Android Wear Smartwatch.
Android 5.0
The SAASPASS Android Wear smartwatch app works with Android mobile phones that support the operating system Android 5.0 and upwards with the right firmware like Nexus 6 (for example Nexus 5 has firmware limitations).