1) After installing the app for the first time on your new mobile, you will have to create a PIN first and then confirm it. (Recovery only works if you have already set it up. )HOW TO SET UP RECOVERY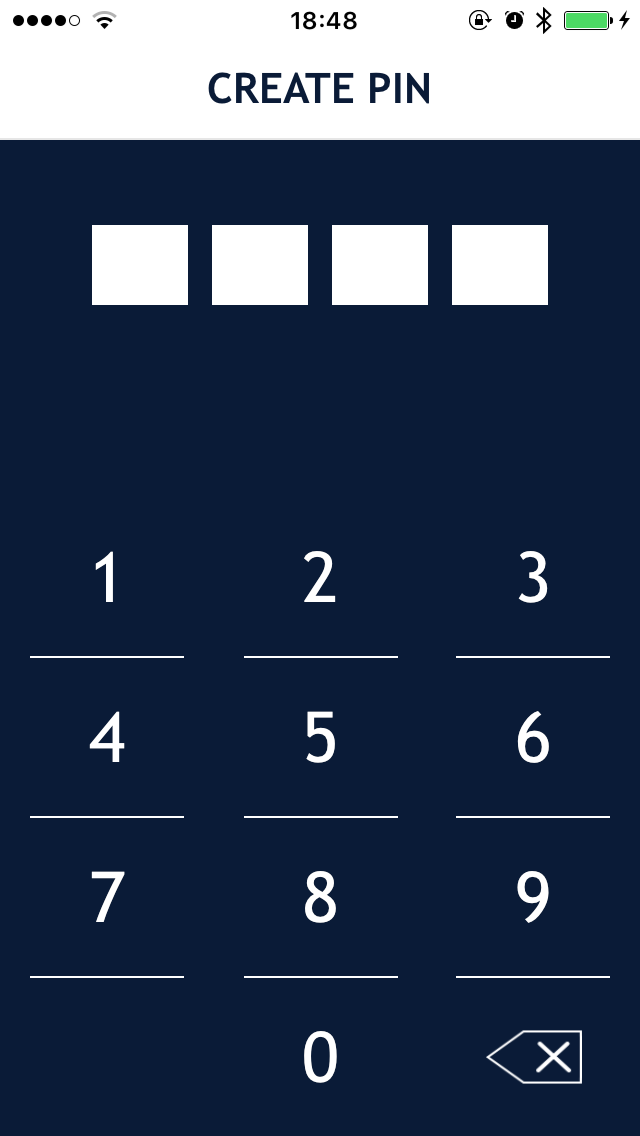 ---
2) Then click on the "RECOVER or CLONE your SAASPASS ID" button at the bottom of the "WELCOME TO SAASPASS" page.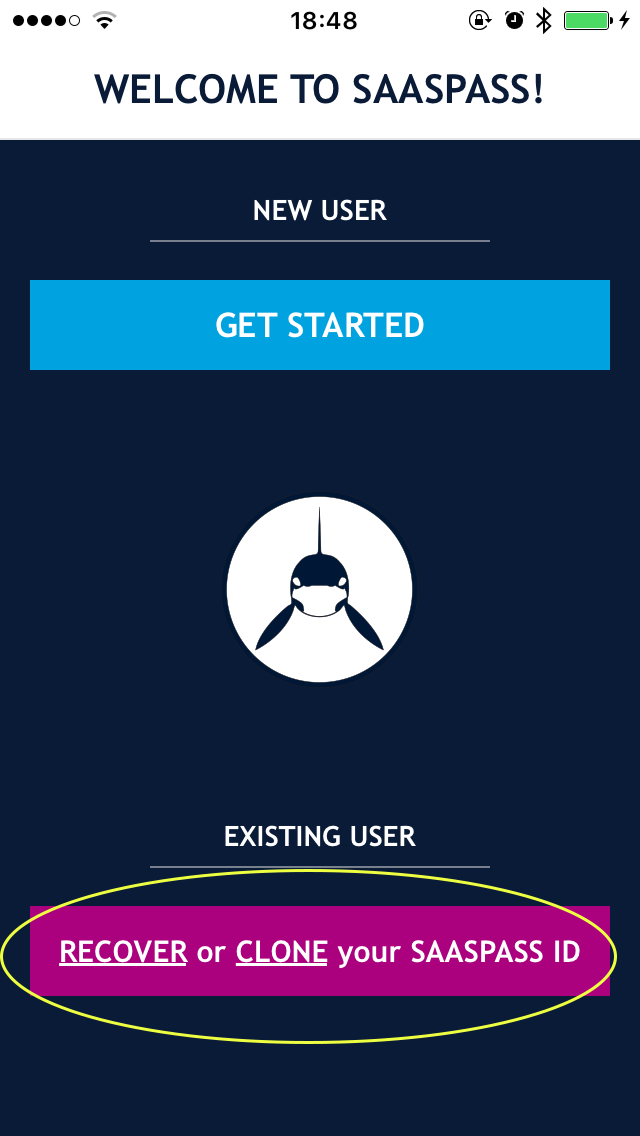 ---
3) In the "EXISTING USER" page click on the "SAASPASS RECOVERY" button at the bottom of the page.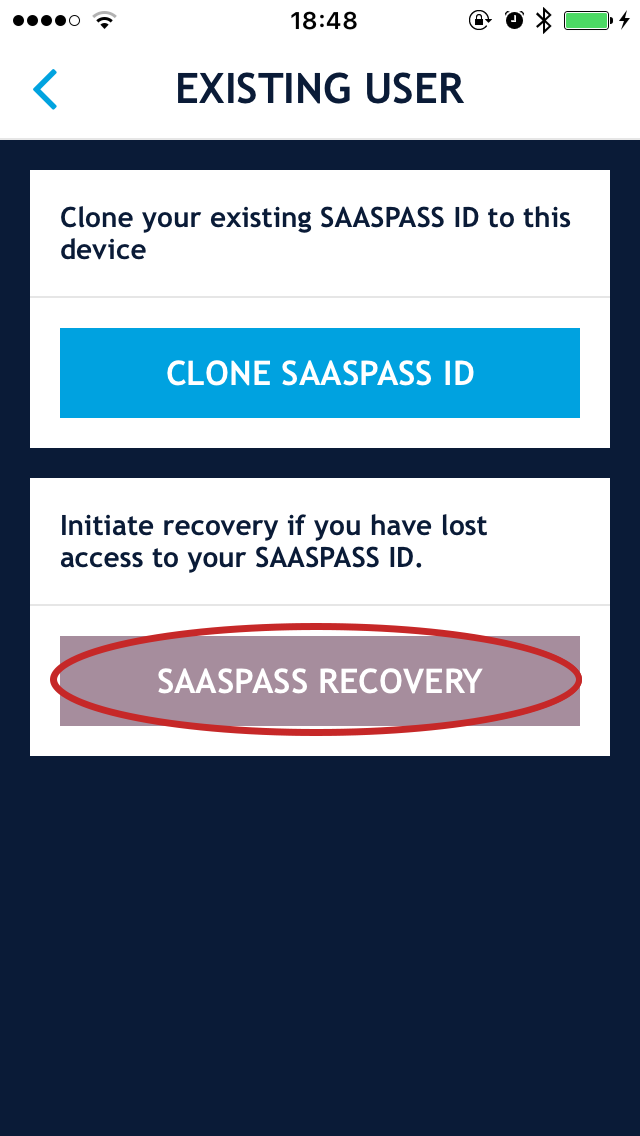 ---
4) Then press the "RECOVER" button with the RECOVERY pop-up prompt.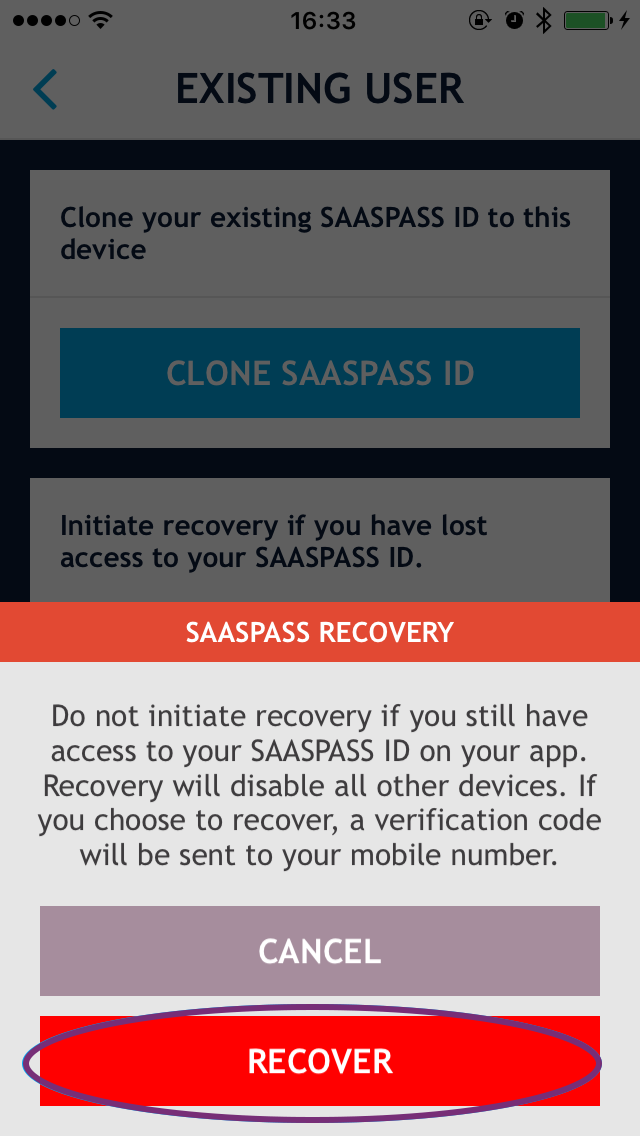 ---
5) Now enter your mobile phone number and request your recovery code as a text message (SMS).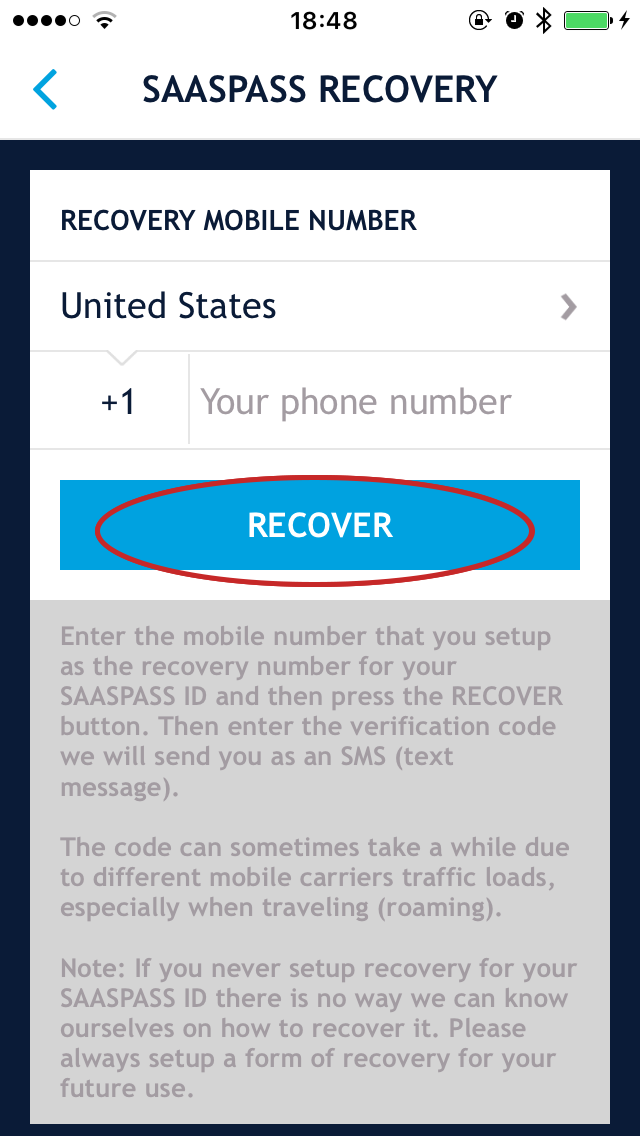 ---
6) Now enter the Recovery code you will receive from SAASPASS.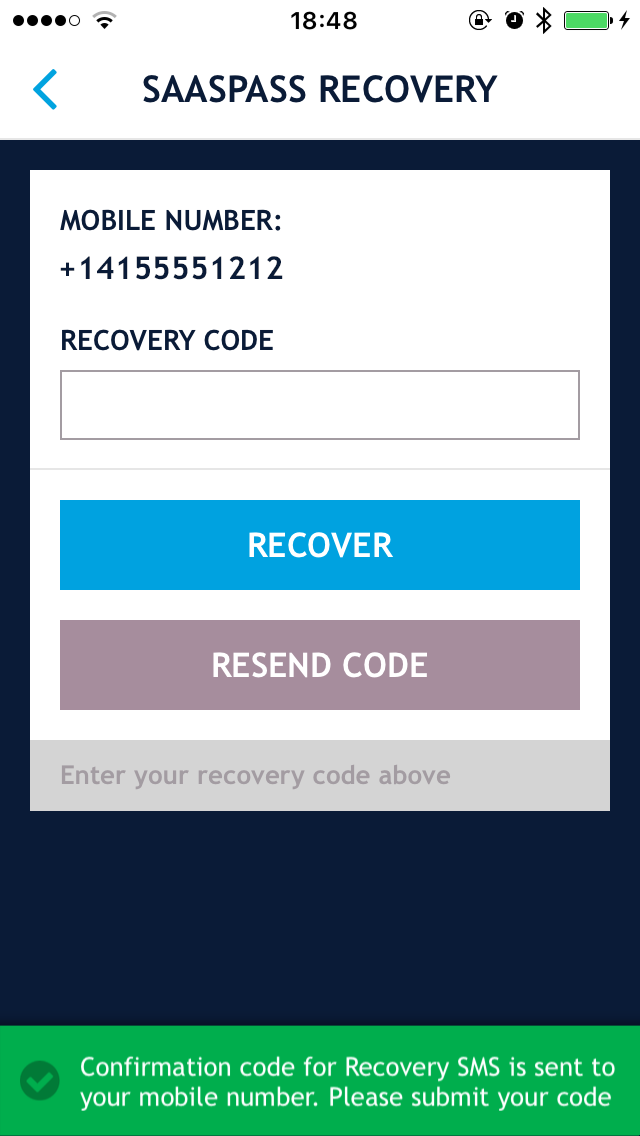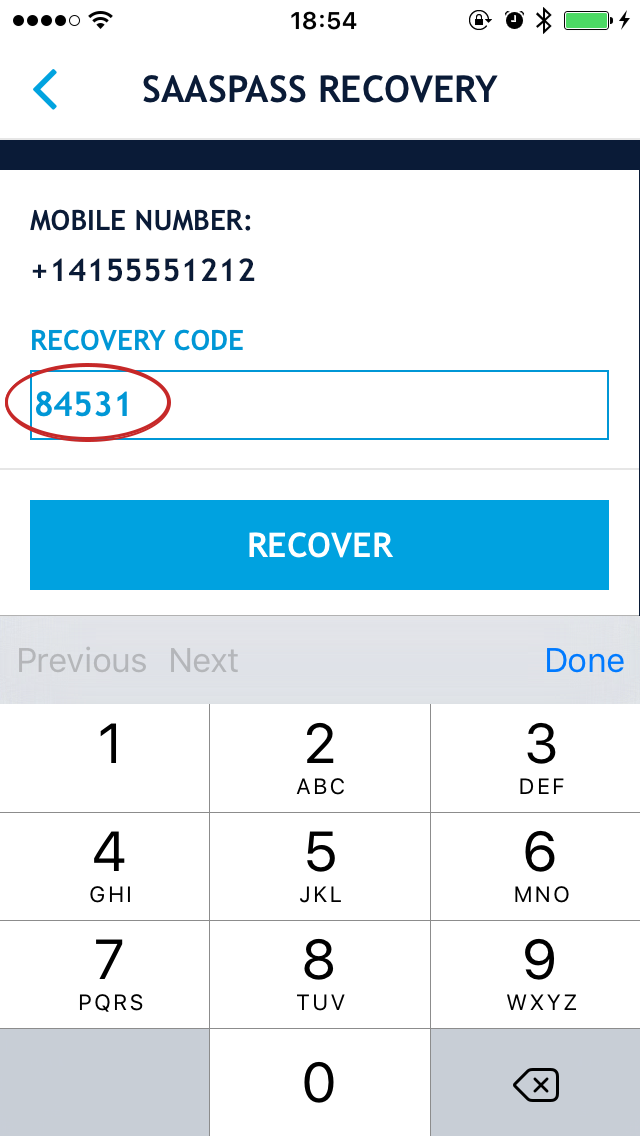 ---
7) If you have in addition set up an optional RECOVERY Question enter the answer to it as well.