Mac Mini Authentication with SAASPASS Two-factor Authentication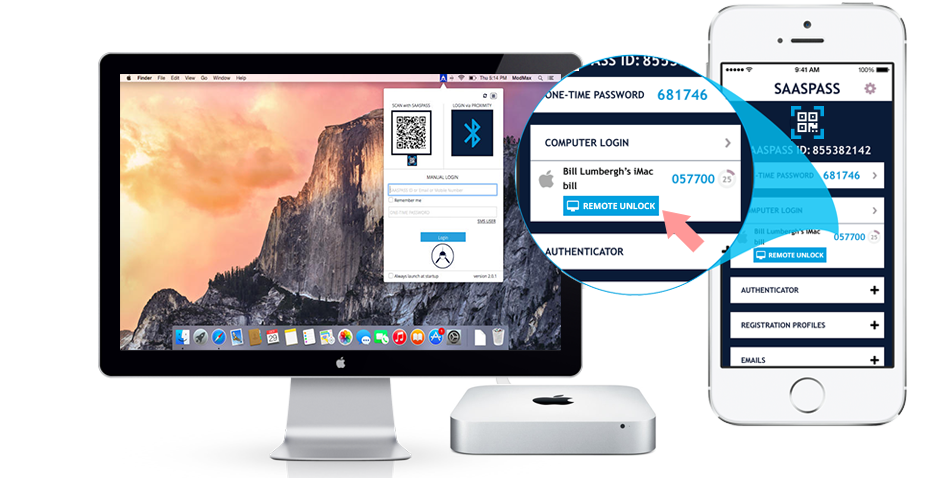 Use the SAASPASS Computer Connector to secure your Mac Mini with two-factor authentication. Computers secured with SAASPASS two-factor authentication may also provide single sign-on (SSO) application access to licensed or custom firm applications.
SAASPASS Computer Connector can run on Apple 2011 Mac Mini, or newer, devices. Instant Login, Remote Login, Scan Barcode, Computer Login code generation, and in the case of newer models, Proximity (using iBeacon), were all made precisely for Apple's operating system.
SAASPASS Proximity (using Bluetooth Low Energy) is currently available for all operating systems that support BLE.
DOWNLOAD MAC COMPUTER CONNECTOR *
HOW TO INSTALL MAC COMPUTER CONNECTOR
* If your Mac OS X is encrypted by "FileVault" install our patch before installing the Mac Connector.